Peoria area Construction and Restoration 24 Hour Water Removal, Water Cleanup and Drying Service, Fire and Smoke Damage, Storm Damage Restoration Company
The Before, During, and After Construction & Restoration Company…
Cooper Construction and Restoration Inc. is a three tiered construction and restoration company that addresses all phases of your home or business construction, repair, or fire, water restoration and flood damage property needs.
Before you move into your new home or business our team of professionals can do the necessary home repairs and upgrades to get your home into that move in condition quickly and efficiently.
During the time you occupy your home you will want to protect your valuable property asset by keeping up on necessary home repairs and home renovations. We can get the job done for you not only cost efficiency, but with superior workmanship you can rely on.
After a home or business tragedy such as a fire, water damage, or flood mishap, Cooper Construction and Restoration Inc. is only a phone call away. Within the hour of your distress call to our 24/7 hotline we are on the scene and ready to take control of the situation. Immediate response is the key to dramatically reducing the impact of fire, water and flood damage in respect to your property and belongings. You need a Company you can trust at a time like this, and Cooper Construction and Restoration Inc. is it.
Maintaining the structure and integrity of your home is imperative to the safety of your family. It is a possession that you have worked hard and long to be proud of. Home Renovations, repairs and updates are the key to accomplishing this and although these are something most homeowners want to accomplish quickly, nothing demands speed and immediate attention as when a disaster such as fire and flood damage occurs.
Floods are ruthless…but they are no match for Cooper Construction and Restoration Inc.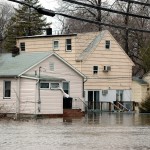 Flood damage is the result of the wrath of mother nature and something we have no control over. You can however take control of the aftermath this type of storm damage tragedy leaves behind, by calling us in to put a halt to the ongoing carnage that the water is creating to your home and property. Putting your flood damage problems in our hands will allow you to get back to your pre-flood way of life quickly and efficiently…here is what we can do….
The key to putting a halt to flood damage is immediate response. Water damage as a result of flood doesn't stop until its removed, therefore speed is of the essence here and we are ready to respond. Don't wait till after the damage has occurred to call us. You need us as soon as you recognize a flood is taking place. Get immediate relief by putting your flood in our hands.

Floods From Burst Pipes and Sewage Backup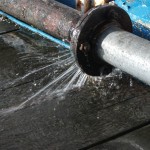 It is not always mother nature that is to blame for water damage. Sewage backup is a common problem that many homeowners are plagued with. Once this happens the need for immediate sewage backup removal and sewage restoration is imperative. There are different types of water leakage and flooding that can take place with each type of water possessing its own hazards…find out more here.
As soon as you detect any form of water leakage in your home whether it be sewage backup or appliance leakage call us here at Cooper Construction and Restoration Inc. for immediate advice.
If fire strikes your home and family ….Cooper Construction and Restoration Inc. is ready to strike back with superior fire restoration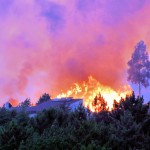 When fire strikes it is swift and ruthless, and so is the devastation that it leaves behind. It is the time where you need the right help and support to get your life back to it's pre fire state through the right fire restoration, and we're here to do this for you…find out how….
Cooper Construction and Restoration Inc. is here for you 24/7. Your call for fire restoration help puts on us on the scene within the hour.
Smoke damage not only plays havoc on your property and possessions, it is a health hazard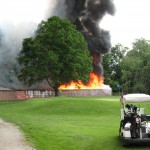 The aftermath of a fire no matter how big or small can be overwhelming. Once the emergency responders have distinguished the fire, it becomes a priority to remove the smoke and soot residue that lingers and continues to permeate the air and your belongings. It is imperative that our team gets to work by first removing the smoke and soot to create a healthier air environment for you and your family…find out more…

Cooper Construction and Restoration Inc. are comprised of family people as well and we know the pain and suffering you are experiencing during this time. Let us help ease this by taking control of your disaster.
Water damage is just as damaging as the fire itself…We can help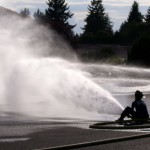 After the first response emergency team has done their job then we are ready to do ours. The water damage that can occur from the fire emergency measures demands immediate attention through superior water restoration and water remediation measures. Our team of experts have the education, knowledge, and expertise to first stop the water damage through remediation and then make the necessary water damage repairs through restoration….here is how it's done….
Water damage is ongoing until it is attended to. Speed is of the essence here. Call us here at Cooper Construction and Restoration Inc. as quickly as possible after your fire or water damage so we can begin to put a halt to the damage that is being done.
Mold and Mildew …the hidden dangers of a fire, flood or water disaster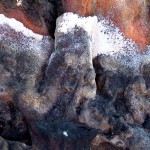 To truly put an end to your fire, flood or water disaster it means the water damage cleanup and restoration must be done swiftly and properly. If not then there is the danger of mold and mildew forming in the days and weeks to come. This can pose a very serious health hazard. It takes mold remediation specialists such as us to rectify the mold problem safely and permanently…find out why…

Mold is not something the home owner should attempt to clean themselves. We are experts in this form of home hazard and you need the best when it comes to protecting the health of your family. Call us and let us get to work at making your home or business environment a whole lot safer.
Cooper Construction and Restoration Inc.
–Looking after your before-during-after home property needs.
There are a lot of good reasons for you to choose us for your home property needs. Our team has many years of combined experience and expertise. Our mandate is to offer superior customer service, at reasonable rates with workmanship that is second to none. We take great pride in our work and pleasure in the satisfaction of our clients…find out more about us….
Cooper Construction and Restoration Inc. Does It All
Home Renovations-Bathroom & Kitchen
Remodeling and Upgrading
Additions-General Home Construction-Basements-Exterior/Interior
Put Your Interior Renovation Needs In our Hands
Whether you are in need of some simple upgrades or are desperate for some additional space we have the solutions for you. Before you make up your mind to sell your home or resolve yourself to the fact that extra space and upgrade are just not possible, check this out to see what we have to offer you.

Let Our Exterior Repairs Upgrades and Services Save You Money
Not only will our exterior services increase the value of your home but they can end up saving you a ton of money in the future. That roof repair you are in need of now can mean not having to have a entire roof replacement in the near future. Or if you are thinking of adding some pizazz to your backyard they you really need to see what we are capable of

Cooper Construction and Restoration, Inc. IS YOUR WATER REMOVAL AND RESTORATION PROFESSIONALS.
(855) DRY-ASAP Call Now and We'll Be There in 60 Minutes or Less